There is a huge sale going on with Artisan Whimsy with over 40 different Jewelry Designers and Component Designers!
Over $1300 in giveaways...45 winners and a whole week to get entered and shop beautiful jewelry with many discounts!
I am giving 10% off every jewelry piece in my shop
Juniper Goods
with the coupon code AWHOLIDAY and I am also giving away two pairs of earrings see this post
here
.
Here are some of the items in my shop...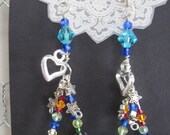 I made these earrings one day when I wanted to add some fun into my work. They are fun with stars and hearts, colors and dangles. With the berry necklaces I was inspired by my Grandma Betty who was very artistic and had a blackberry bush outside her house. We would pick berries and make pies. They were my favorite! Since she was artistic as well I was thinking of her while I created them. She would have loved them. I can see her smile and say those are beautiful Chandra.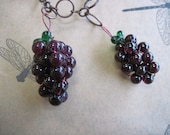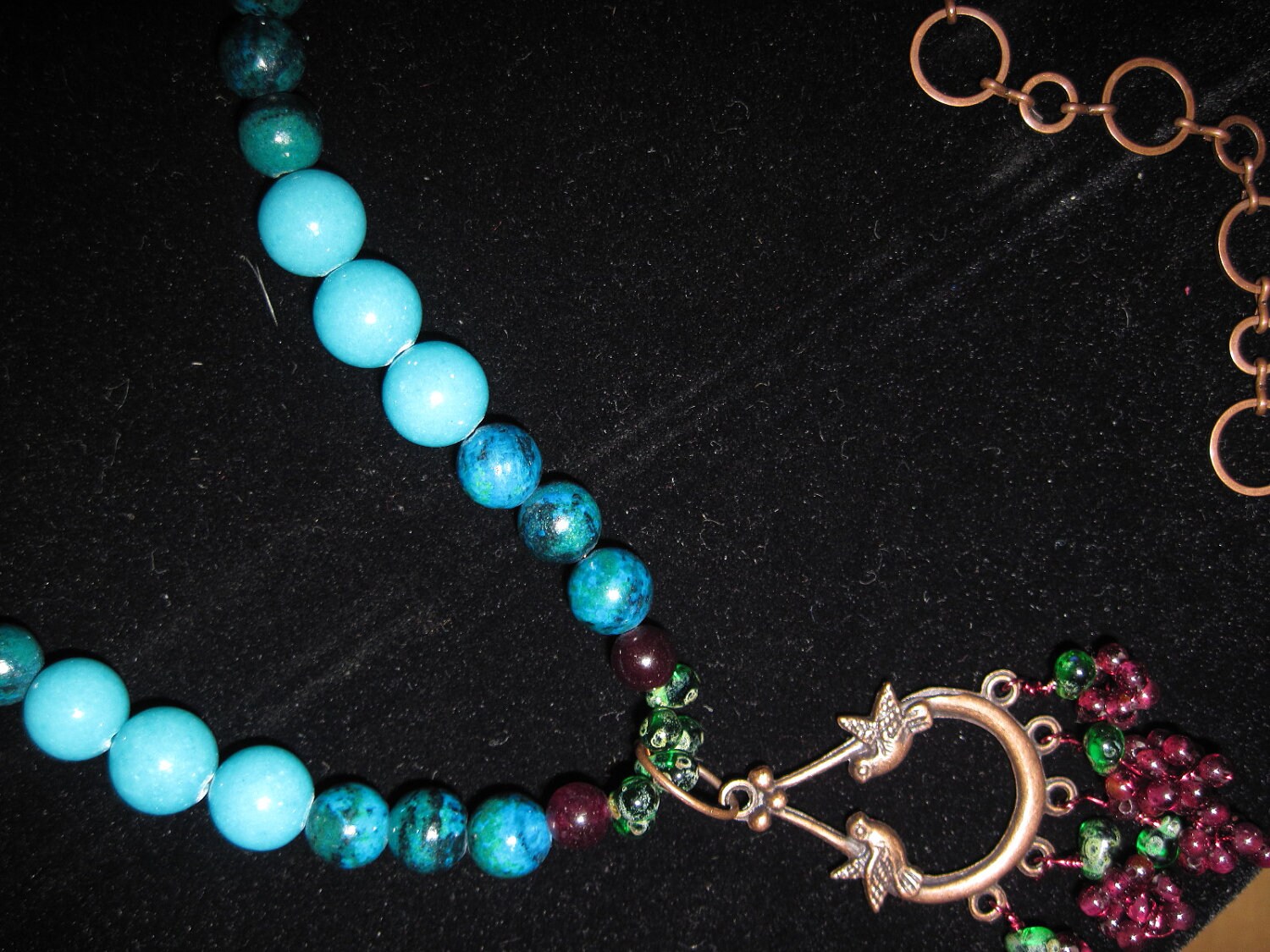 These berry necklaces were also entered into a contest on Artisan Whimsy Berries and Leaves!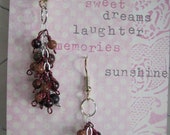 I made these with my Mom! She asked me if we could make these earrings because she saw them somewhere and wanted a pair. It was her first time making wire wrap anything. She was amazed at how hard it was and how much work it was. That's when she found out how hard I work to make the jewelry. Her pair turned out beautiful!
I love Metal Me This! Here is a picture of her copper cuff. I like how she put a quote on it! She is giving away a $25.00 gift certificate to her shop.
Here is one great pair of earrings from
Antiquity Travelers
They are a great version of the ones my Mom and I made above. She is giving away some earrings made of African Opals!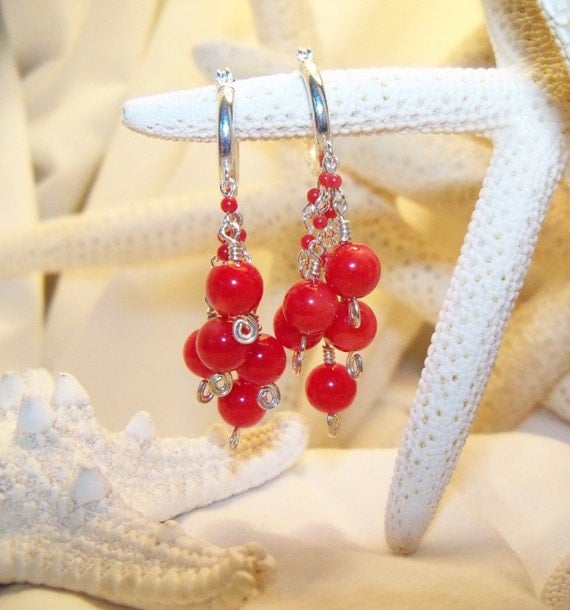 So come on over to the Artisan Whimsy Sale on Etsy!